Metallic Stearate Manufacturer
Sankalp Organics Pvt. Ltd. (SOPL) was formed by a group of technocrats having a vast experience in the field of .
SOPL has a state - of - the - art manufacturing facility in India, having well equipped testing and applications laboratory. The strong technological background has enabled us to develop formulations for almost all the applications of Metallic Searate.
Products offered by us

PVC HEAT STABILIZER :
TBLS
DBLS
LS
CS
DBL PHOSPHITE
DBL PHTHALATE
LIQUID STABILIZER

METALLIC STEARTE
Zinc Stearate
Calcium Stearate
Aluminum Stearate
Barim Stearate
Magnesium Streatate - Ip/Bp/Usp
Sodium Stearate
Lithium Stearate
Cadmium Stearate
Calcium Zinc Stearate

PVC Heat Stabilizers [Individuals Stabilizers] :
Tri Basic Lead Sulphate
Di Basic Lead Stearate
Lead Stearate
Calcium Stearate
Di Basic Lead Phosphite
Di Basic Lead Phthalate


ONE PACK STABILIZER SYSTEMS (SOLID) : PVC
BA / CD Complex
BA / CD / ZN Complex
BA / ZN Complex
CA / ZN Complex (Non-Toxic)
BA / CD / PB Complex
LEAD Complex ES
Foam Kickers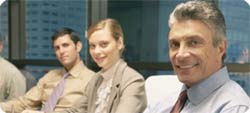 The company has attained an ISO 9001: 2008 certification from INTERTEK.
Continuous improvement in manufacturing processes and quality assurance methods and the desire to develop stable, quality and innovative products is proactively pursued. As embraced by our top management the philosophy of Total Quality Management has resulted in numerous quality initiates that assure continuous process of improvement in all our activities.
Communication Address
13, B wing, Seva Sadan Buiding,
22, D. J. Road, Vile-Parle (West),
Mumbai – 400 056
Maharashtra INDIA
Cell : +91 9322341858
Tel. : (022) 26127218 / 32227218
Telefax : (022) 26127218
Email : response@sankalporganics.com